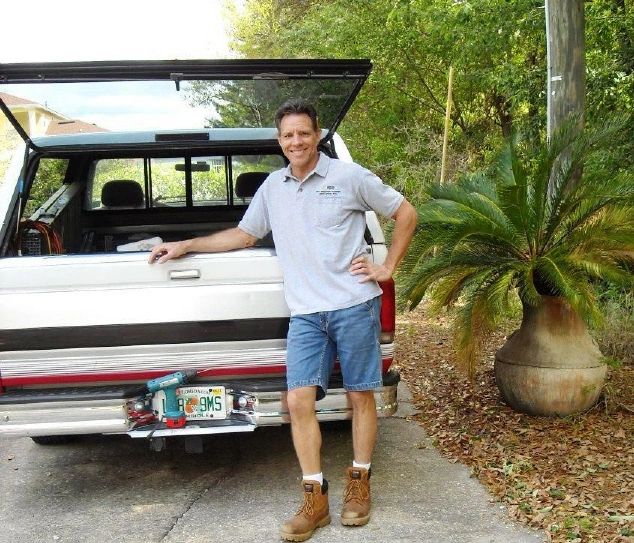 My name is Darryl Zuk and home repair is my specialty. My dad could fix anything from a 10-ton truck to a clothes dryer and it rubbed off on me. Having a Bachelor's Degree in Electrical Engineering, I'm probably the most over qualified handyman you'll ever meet.
I've been told that I "Work smart." That's probably because my engineering background helps me to think things through and properly diagnose problems before applying the wrench or hammer.
I do all kinds of repairs and specialize in projects that others don't want to mess with.

Need an electrical outlet added in a place that's hard to get to - I'm your guy!

Or running network data cable so that you can have a computer network in your home without wires running all over the place - I'm your guy!

How about a wall switch for that ceiling fan light so you don't have to mess with a pull chain or find a remote - I'm your guy!

Want to add a tv to your kitchen or patio -- I can get TV cable anywhere you want it!

I'M YOUR GUY!!


A big job? Time crunch? No problem. I have experienced associates I can call in for assistance on big projects and rush situations.


Call (407 493-7215 ) or email (darryl@otherbrotherhandyman.com) and together we can get your house looking and working as you'd like it.